We love our independent retailers!
We believe in the power of small businesses to make communities stronger. We love being a part of what makes a brick and mortar store a local treasure. We want to be part of your special corner of the world!
We offer wholesale rates to shop owners who want to stock our line of fun and modern greeting cards, made with love in the USA. Everything we make is printed on premium 100% recycled cover stock, making MAN vs. GEORGE cards as eco-friendly as they are visually striking.
Cards are 4.25″ x 5.5″ (A2 size); each one is paired with a color-coordinating envelope made of high-quality, acid-free paper milled in Michigan. We package each card in a clear plastic sleeve (also recyclable!), so they look great in your racks and hold up to even the most enthusiastic customer handling (people love to flip 'em over and see what's on the back!).
How to Order
OPTION 1: Order on FAIRE!
We've partnered with the wholesale platform FAIRE to give brick and mortar stores an easy way to order our cards online. Using our special link (https://manvsgeorge.faire.com), you'll get:
[NEW PROMOTION!] 10% off orders of $129 and up in our shop, now through November 15, 2019. Stock up for the holidays!
Net 60 terms
Seamless POS integration with Square and Shopify, if that's your jam
FREE SHIPPING for a year (yay!)*
A $100 credit to spend on MAN vs. GEORGE DESIGN greeting cards*
*Note that the year of free shipping and $100 credit are only available if you use this link *and* it's your first time ordering on FAIRE. The 10% off through Nov. 15 is valid in my shop only, but you don't need to be a first-time FAIRE shopper to get it.
If you're already on FAIRE, that's cool. Please still use our link so we get a break on the commission. You still get those great Net 60 terms! 🙂
Once again, the magical link to get you all the goodies on FAIRE: https://manvsgeorge.faire.com.
Orders we fulfill through Faire typically ship with USPS.
OPTION 2: Order on TUNDRA!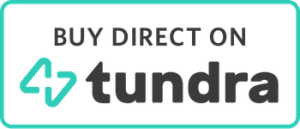 We recently joined new kid on the block Tundra, an international wholesale platform with integrated global shipping and volume pricing.
Orders we fulfill through Tundra ship with UPS or DHL.
---